Nine things you need to remember when you move house
Fri 13 Dec 2019
James Allen, Director
Nine things you need to remember when you move house
You've got the keys, you're finally in, and now you have a long list of things you need to change.
There is so much to think about, and as you become overwhelmed with excitement and panic amidst all the (organised) chaos, it's easy to forget some pretty important things from your 'to do' list.
So, here is a recap of nine really important jobs that you need to do once you've moved in.
Re-directing your post
Make sure you don't miss out on receiving all those corny birthday cards from your favourite brands. On a serious note, you can get all your post redirected via the Post Office (although you do have to pay a fee). Also, be sure to inform your bank of your new address as soon as possible; in the age of digital banking, you can sometimes do this online or via your app.
Sorting out your TV licence
Netflix is growing ever more popular but there's something reassuring about the traditional TV channels, isn't there? A colour licence costs £154.50, and if you're anything like us, we're sure you'll get your money's worth. If you've already paid your TV licence up front for the year, you just need to change your address with them, and the contract will continue as usual. If you're moving in with someone else then remember you'll only need one licence per household.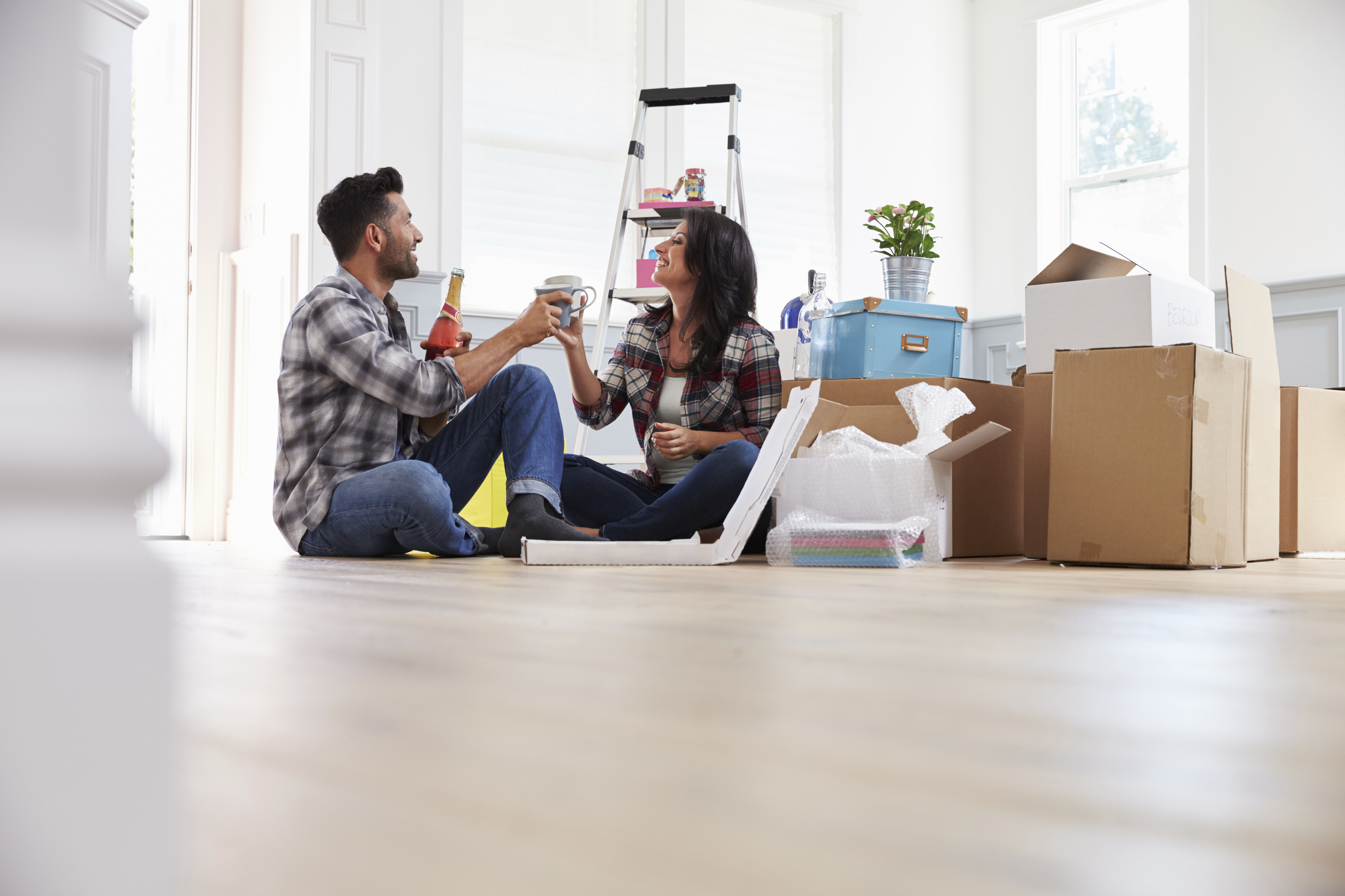 Setting up the internet
Arguably the most important of all…unless you're happy to use your 4G allowance for scrolling through Rightmove after work! It's best to ring up your current provider and ask about your contract terms. You might even be able to transfer it over to your new house or it could be a chance to shop around if you're finishing your contract. You'll need to book a date for installation though and that could take several weeks so try and plan ahead if possible.
Arranging your Council Tax
This is something you'll want to sort as a priority. Contact your local council to finalise your current bill, and get set up with your new council as soon as possible as you need to pay from the date you move in. Council Tax differs depending on where you live, the size of your property and how many people live in your home. Local council websites are the best places to start to work out how much you're likely to be paying.
Registering to vote
It may seem like the last thing on your mind when you move in, but if you registered to vote in your old home you'll need to register again for your new address to be able to get be involved in national and local votes. Click here to register to vote.
Notifying your Gas & Electric supplier
You should have already taken final meter readings before you moved out, but also make sure you take new meter readings in your new home to ensure you get the most accurate bill possible. When you move home you can stay with the same energy provider or change to a new one.
Doing the same with your Water supplier
It's another job that requires you to set aside time in your day to speak to a supplier, but it's an essential task. Your water supplier needs to be notified and you need to have your details changed with them. Your new area's water supplier will contact you once you've moved in to work out a payment plan with them.
Signing up at Doctor & Dentist surgeries
There may be a waiting list for good doctor and dentist surgeries in your new local area so sign up with your new address as soon as possible – you never know when you may need them.
Sorting your insurance
Last but by no means least, make sure that you have your buildings and contents insurance in order. If you're renting, find out which you're covered on (usually building insurance will have been sorted by your landlord but definitely check). If you're buying, be aware that you need to have building insurance from the point of exchange, not on completion – so make sure you remember to sign up.